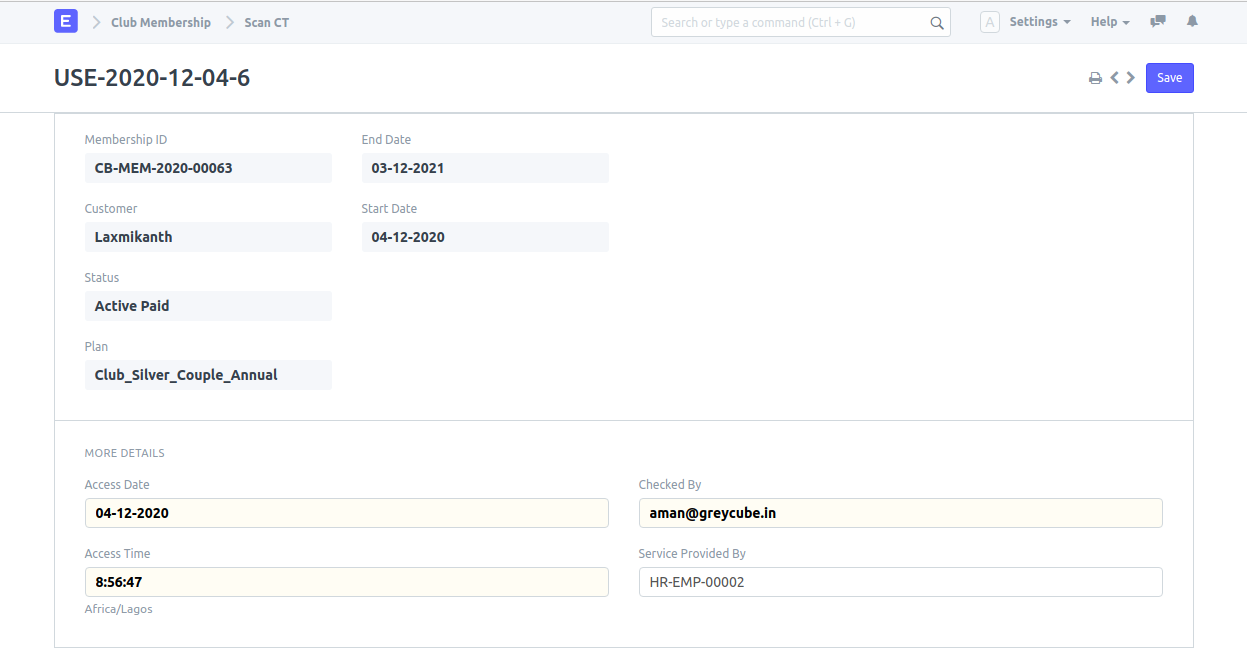 Feature
To grant access to facilities to the member.
Navigation
Club Membership >QR Scanner
Pre-requisite
How to create
Open New Scan CT doctype.
Enter the Membership ID. One can also add Membership ID using Membership Name.
Tick against the facility or service which the member wants to access.
If couple or family plan, tick against the person who is accessing the service.
Access Date and Access Time will be auto fetched.One can also edit it.
Checked By shows the person scanning, it will be auto fetched if you have set default user in User Settings.
Service Provided by will also be auto fetched if one has set default service provider in User Settings.
After filling all the details click on Attend button.