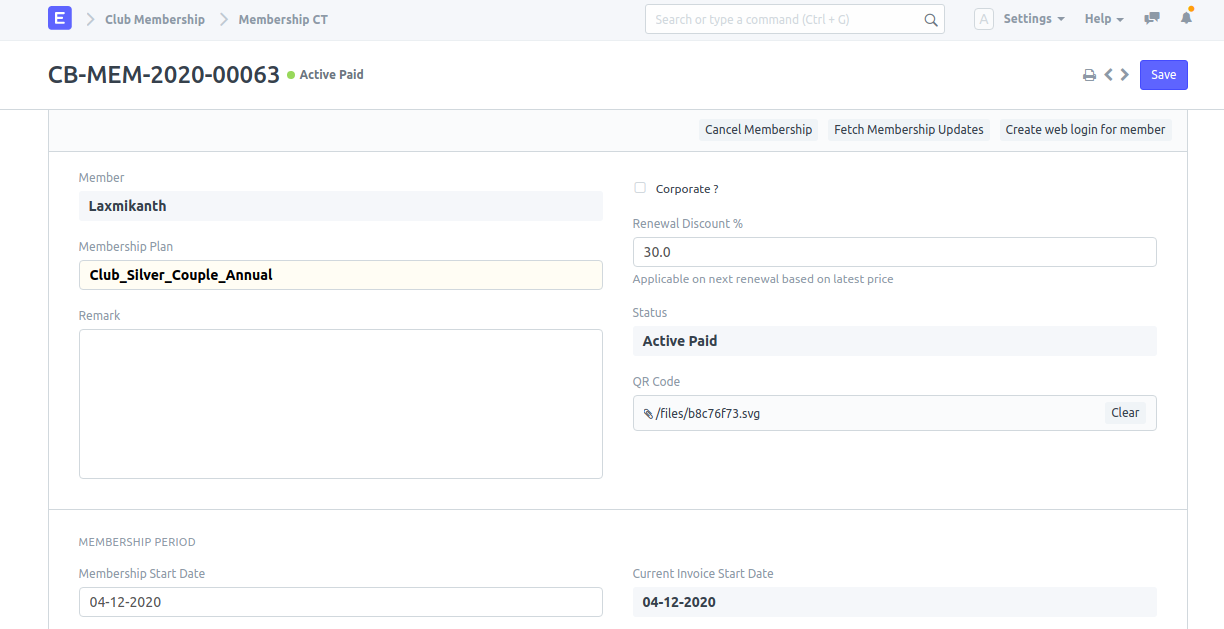 Feature
To create membership manually.
Navigation
Club Membership > Membership
Pre-requisite
How to create
Open New Membership doctype.
Select the Member and Membership Plan. Renewal Rate will be automatically fetched. One can also enter manually if the renewal rate is not defined in membership plan. Checking the Prorate will create a prorated invoice when membership is cancelled early.
Tick the Corporate if the person is from Corporate.
In Membership Period section one can set membership start date and Days Until Due.
If the plan is for couple or family, their contact needs to create first then can be added in Membership Details.
Click on Save.
Other features
Membership can be cancelled by clicking on Cancel Membership button.
Clicking on Fetch Subscription Updates generates sales invoice for particular membership.
Clicking on Create Web Login for Member button will generated login credentials for member and email them.