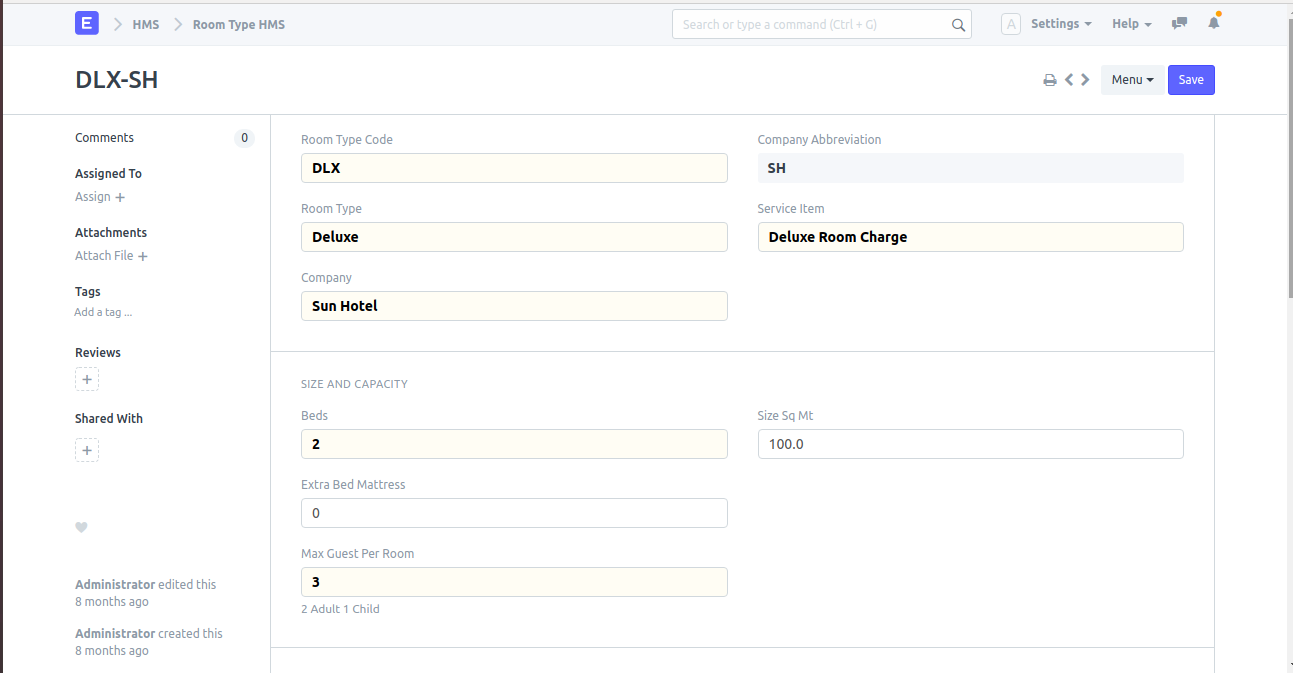 Description
Here one can setup different types of room.
Navigation
HMS > Room type
Pre-requisite
How to create
Open New Room type doctype.
Enter Room Type Code and Room type Name.
Select the Service Item.
In Size and Capacity section enter number of beds and Max Guest per Room and click on save.