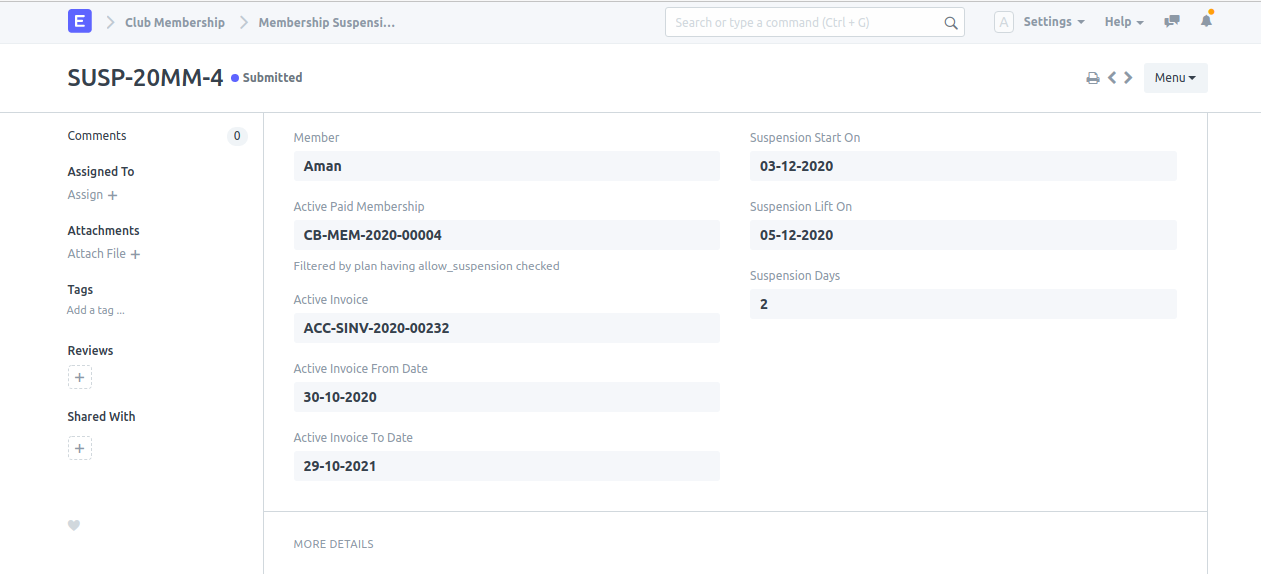 Feature
To suspend the membership.
Navigation
Club Membership > Membership Suspension
Pre-requisite
How to create
Open New Suspension doctype.
Select Member and his/her particular Active Paid Membership which needs to be suspended.
Select Suspension Start On and Suspension Lift On date.
Click on Save and then Submit it.
Note : Suspension comes into effect after 2 hours
How to lift suspension before Suspension Lift Date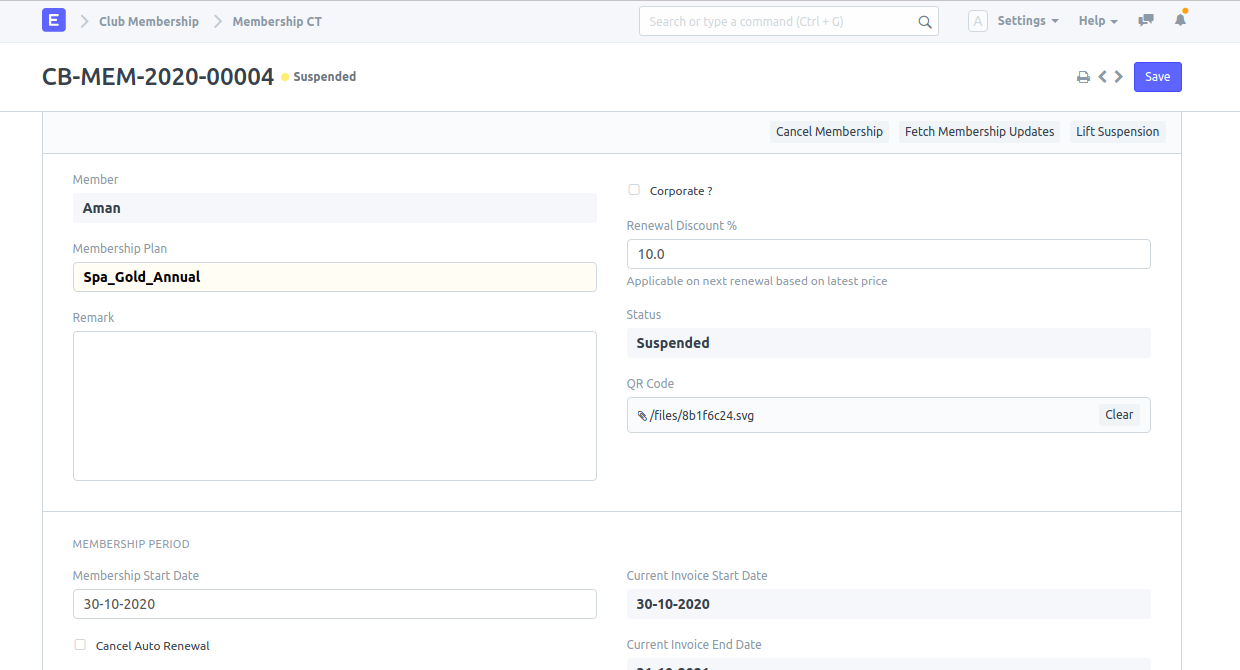 Open the membership doctype of particular member whose suspension is to be lifted.
Click on Lift Suspension Button.