How GreyCube helped CIIE - IIM-A's Startup Initiative Cell move from Quickbooks to ERPNext | A Successful Migration Journey
Discover the successful migration of CIIE's multiple companies from QuickBooks to ERPNext, unlocking seamless accounting integration and growth opportunities with GreyCube's expertise.
---
Once upon a time, in the bustling city of Ahmedabad, India, the prestigious Indian Institute of Management, Ahmedabad (IIM-A), housed the vibrant entrepreneurial ecosystem of the Centre for Innovation, Incubation, and Entrepreneurship (CIIE). As the startup initiative cell of IIM-A, CIIE supported numerous companies in their quest for success.

CIIE had been using QuickBooks, a popular accounting software, to handle the financial records of the companies under its umbrella. Over the course of seven years, these companies had accumulated a substantial volume of accounting data. With over 800 cost centers and multiple departments, the accounting dimensions had spread far and wide.
But as the companies grew, so did their accounting needs. QuickBooks, once efficient and reliable, could no longer handle the scale and complexity of the expanding operations. CIIE realized it was time for a change. They needed a more powerful and versatile solution that could seamlessly integrate all their accounting dimensions and departments. Meanwhile, QuickBooks announced its exit from India, keeping all the accounting transactions history intact along with the relevant attachments became increasingly complex and challenging.
CIIE first tried with Zoho Books, but owing to its limitation to handle maximum 80 cost center in columnar P&L Report, they had to drop it. It was a critical & basic feature for their highly scalable operations.
CIIE began exploring alternative options, hoping to find a robust platform capable of meeting their specific requirements. After extensive research, they discovered ERPNext, an open-source enterprise resource planning software known for its flexibility and scalability. Excited about the possibilities, CIIE contacted GreyCube, the first official certified partner of ERPNext and the longest-serving partner in India.
The journey began with a meeting between CIIE and GreyCube. The CIIE team explained their challenges, emphasizing the critical need to migrate all the accounting transactions from QuickBooks to ERPNext. They were concerned about maintaining the integrity of their financial statements, particularly the balance sheets and profit and loss statements.
GreyCube, with their wealth of experience and expertise in ERPNext, assured CIIE that they were up for the task. The team at GreyCube meticulously analysed the complexities of CIIE's accounting data, mapping out each accounting dimension and cross-referencing all relevant attachments.
Days turned into weeks as the GreyCube team worked tirelessly to ensure a flawless migration. They carefully transferred every single accounting transaction from QuickBooks to ERPNext, paying meticulous attention to detail. Their dedication was unwavering, driven by a commitment to excellence and a deep understanding of the stakes involved.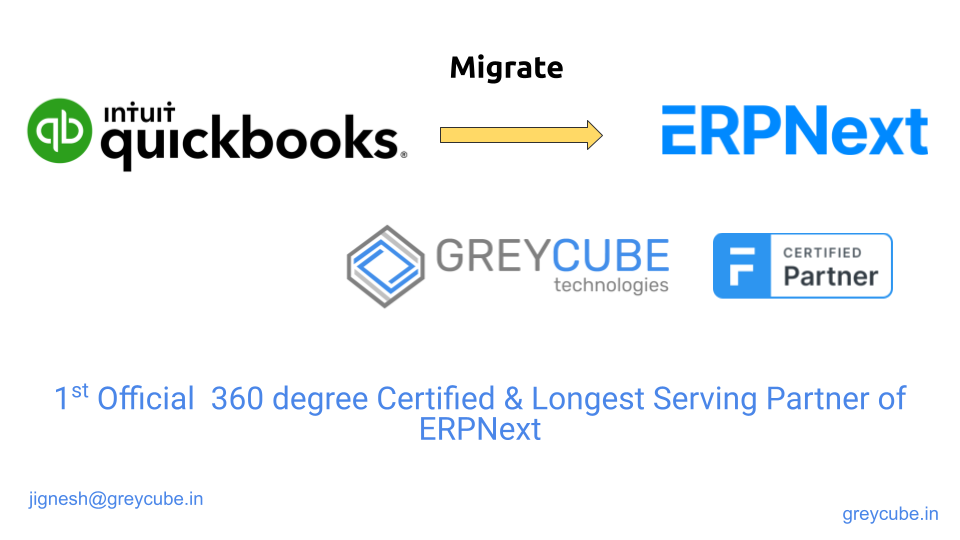 Finally, the moment of truth arrived. CIIE's companies eagerly awaited the outcome of the migration. When the results were unveiled, everyone was astounded. GreyCube had achieved the seemingly impossible—the balance sheets, profit and loss statements, and other financial statements were a perfect match.
| | |
| --- | --- |
| Description | Count |
| Journal Entries, Bills, Payment | 58k |
| File Attachments | 11k |
Key figures of migration !
Voila! CIIE had successfully migrated from QuickBooks to ERPNext, thanks to the tireless efforts of GreyCube and the versatility of ERPNext. The companies could now enjoy the benefits of a robust and scalable accounting solution that could handle their diverse accounting dimensions effortlessly.
With ERPNext in place, CIIE's startup initiative cell could focus on nurturing and growing the companies under its wing, knowing that their accounting needs were in capable hands. The confidence and peace of mind provided by the ERPNext platform allowed CIIE to streamline their operations and continue their mission of fostering entrepreneurship in India.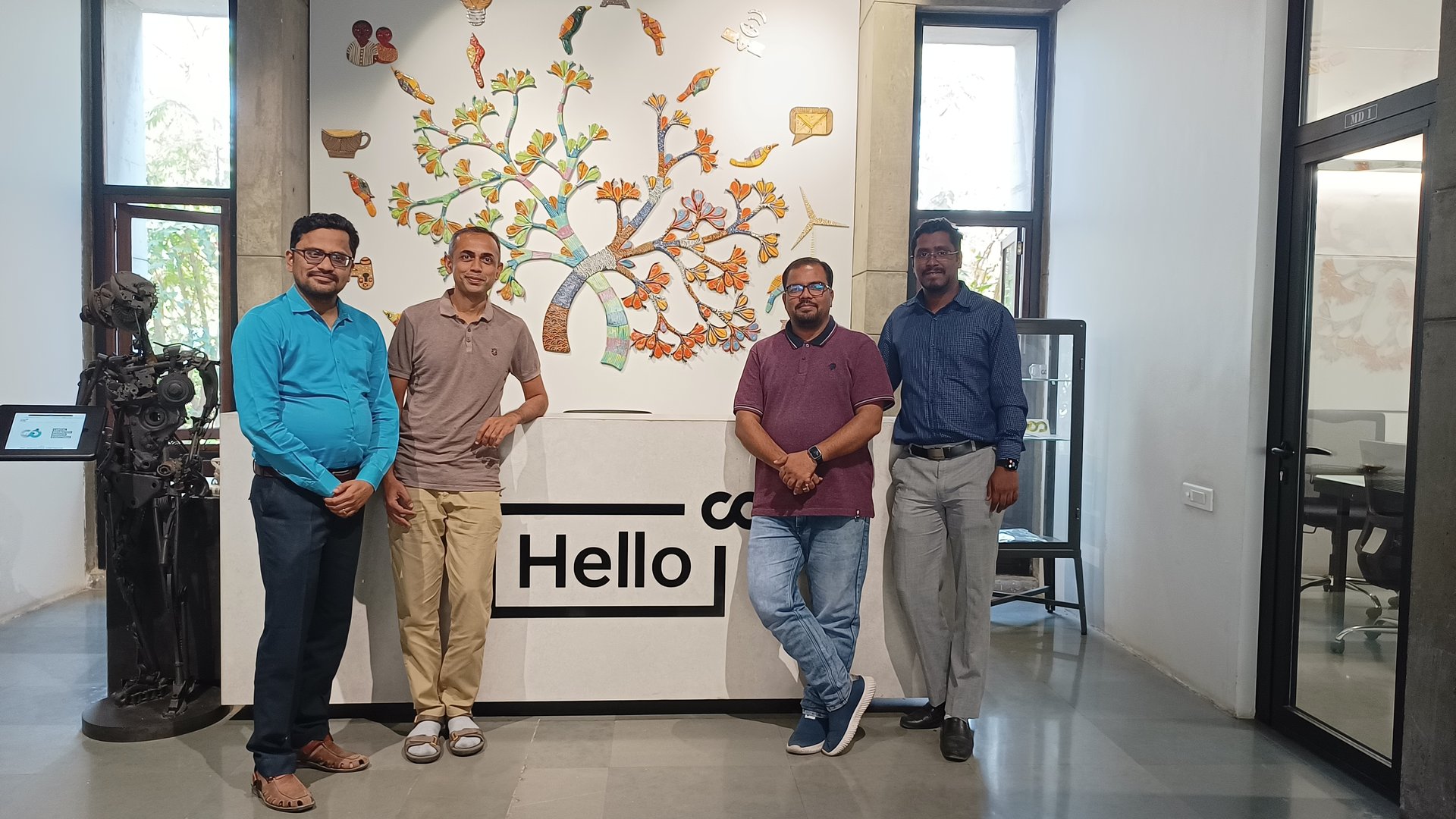 GreyCube @ CIIE
This success story not only highlights the power of ERPNext but also serves as a testament to the importance of finding the right partner. The journey of CIIE, from grappling with the limitations of QuickBooks to achieving seamless accounting integration with ERPNext, is a testament to the potential that lies in leveraging the right tools and expertise.
As the entrepreneurial ecosystem at CIIE continues to thrive, the successful migration of QuickBooks to ERPNext stands as a shining example of how technology and collaboration can transform challenges into opportunities for growth and success.
---