Sales Personwise Customer Access
Step 1 : Set User Permission . Always update for lower role at the end . i.e. first save
---
Step 1 : Set User Permission .
Always update for lower role at the end . i.e. first save record for user having multiple roles and then for user having single role as it will overwrite.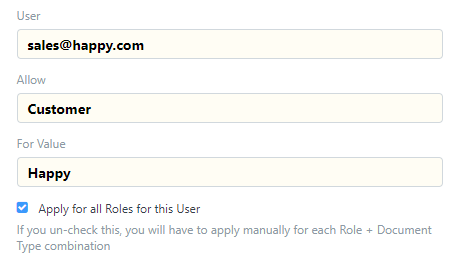 Step 2 : Go to Role Permission Manager
Select Role and Doctype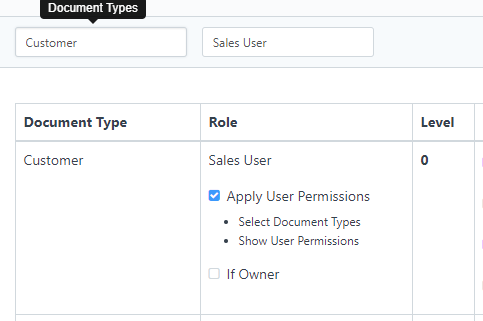 Step 3 : Select Document Type and check if customer is permitted and click on Set.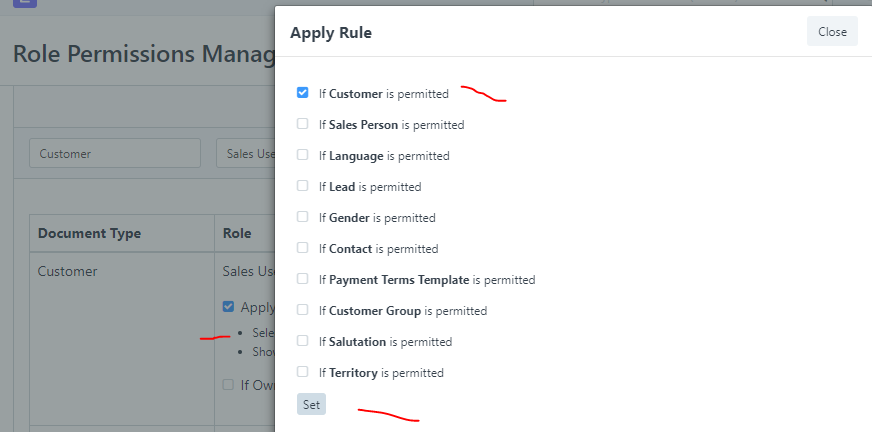 ---