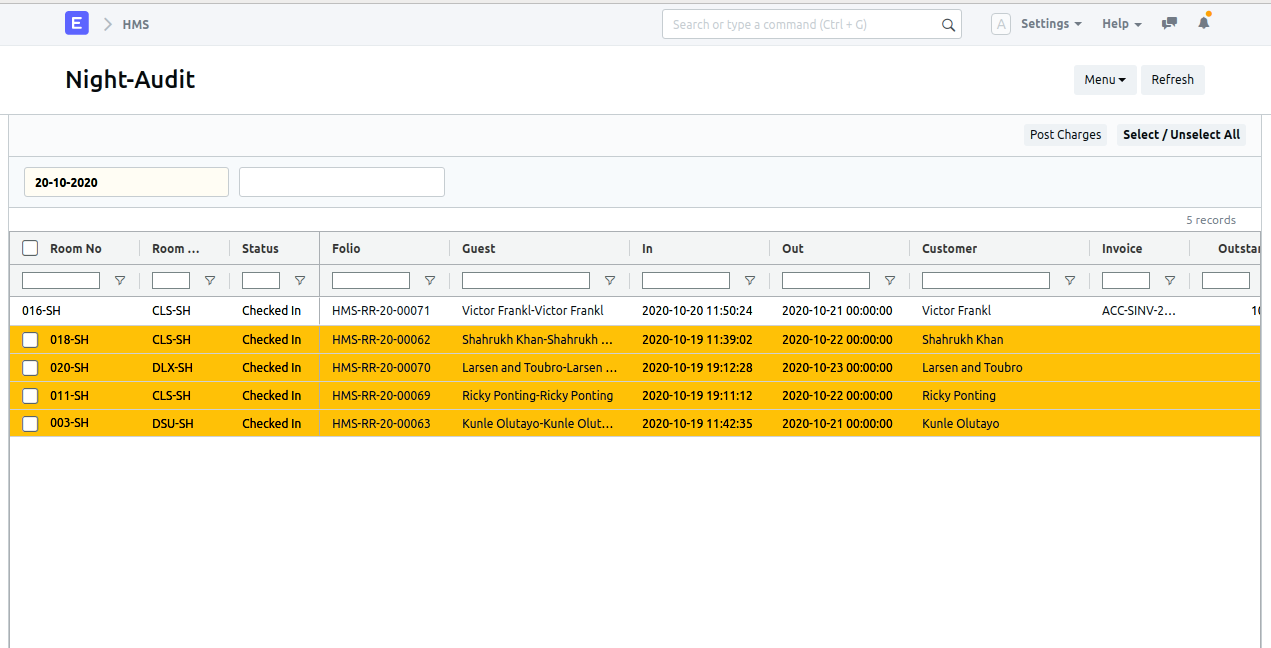 Feature
The Night Audit is used for reconciling and closing out daily hotel financial activities.In Night Audit doctype one can see the information of checked-in customers. The yellow colored highlighted row indicates that the invoice is not generated for a particular customer on a particular date.
Navigation
HMS > Night Audit
Pre-requisite
How to navigate
Open Night Audit doctype.
The current date is automatically fetched.
Select any highlighted row whose invoice is to be generated.
Click on Post Charges button.