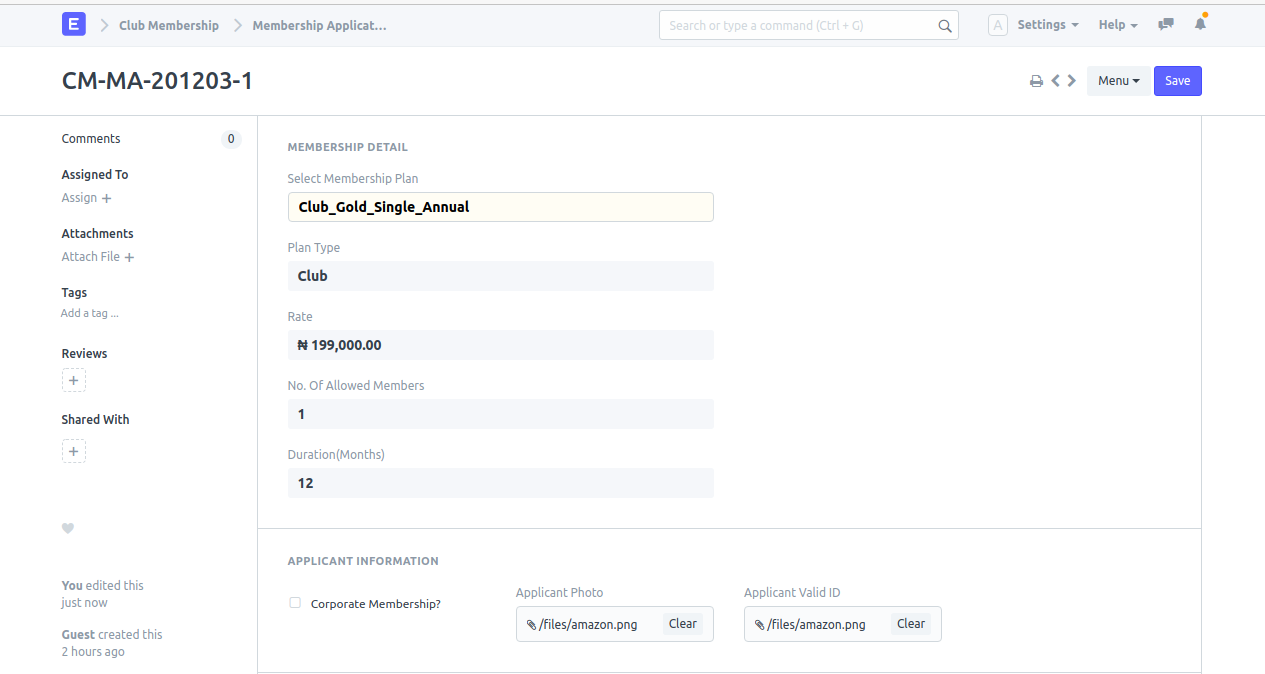 Feature
To create membership.
Navigation
Club Membership > Membership Application
How to create
Open Membership Application, select the application created by customer online.
Click on create and then select Customer and Contact so the corresponding customer and his/her contact will be created.
Again, click on create and select Membership and then membership will be created.