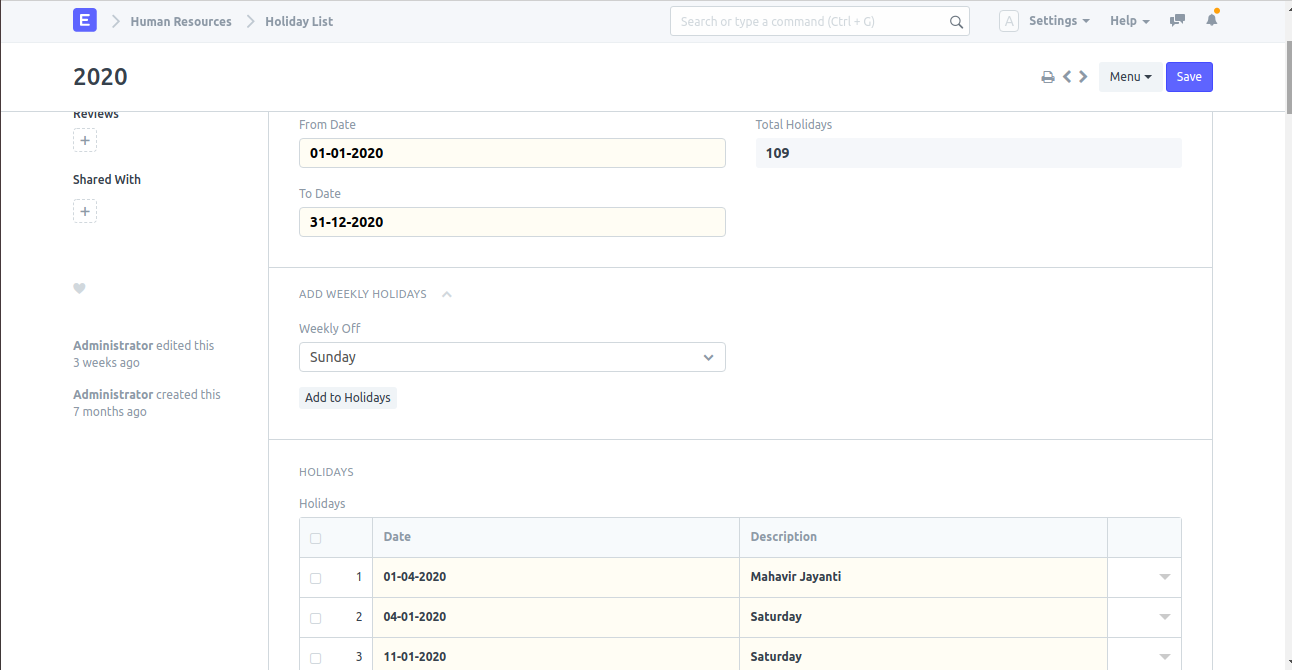 Description
It is used to create holiday list.
Navigation
Human Resources > Holiday List
How to create
Open New Holiday List doctype.
Enter Holiday List Name.
Select From Date and To Date.
In Holidays section enter the date and enter the description if needed and save it.
Note
Holiday will be treated as special day and the rate will be fetched from special day price list.The holidays are shown as red in frontdesk.